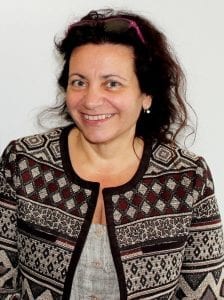 I am delighted and extremely proud to welcome you to The Hathaway Academy.
The Hathaway Academy provides an ambitious and stimulating educational environment for both students and staff, which challenges and supports us all to achieve our very best.
Teaching and learning is the core purpose of what we do as an Academy and therefore we are committed to ensuring that we provide the highest quality of teaching and learning standards, which is supported by exceptional staff professional development.
Student Leadership is an important aspect of our daily work as we want our students to feel that they are part of our strategic decision making.   Consequently, our students feel safe and enjoy being at the Academy and are keen and eager to join our range of student leadership groups, taking active responsibility for their own learning and that of their peers. We are focussed on developing students' skills, character and competencies which will allow them to flourish in later life, ensuring they become responsible citizens.
As a community we uphold the traditional values of good manners, strong discipline and smart uniform and these are embodied in our Pride Drives which are embedded in our culture and ethos. We are really proud of our supportive and caring pastoral systems as we truly believe that students thrive and achieve academic and personal success when they feel happy, safe and secure.
I am really excited to be leading The Hathaway Academy in our journey.
Fatima Rodrigues
Principal