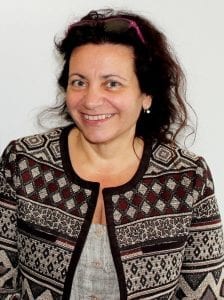 I am delighted to welcome you to The Hathaway Academy website.   I joined The Hathaway Academy in April 2014 as Vice Principal, excited to be joining an Academy which had begun its journey to good. In June 2015, I led the Academy during its OfSTED inspection where we gained a good rating, which led me in September 2015 to launch our J2O; our Journey to Outstanding.
In January 2016 I became Acting Principal, a role which I have whole heartedly undertaken for the past two years. Our GCSE results for 2017, the best the Academy has reported, have shown an improved upward trajectory, testament to the hard work and effort put in by both students and staff.
The Hathaway Academy provides an ambitious and stimulating educational environment for both students and staff, which challenges and supports us all to achieve our very best.
Student Leadership is an important aspect of our daily work as we want our students to feel that they are part of strategic decision making.   Consequently, our students feel safe and enjoy being at the Academy and are keen and eager to join our range of student leadership groups, taking active responsibility for their own learning and that of their peers.
Teaching and learning is the core purpose of what we do as an Academy and I pleased to say this continues to go from strength to strength and is supported by exceptional staff continuing professional development.
We are committed to ensuring that we provide the highest quality of teaching and learning, alongside preparing our students for becoming active and responsible citizens for the future: being the best they can be!
I am really excited to be leading The Hathaway Academy at this key time in our journey towards outstanding.
Fatima Rodrigues
Principal