We're extremely proud to be rated 'Good' by Ofsted! Read the report below:
The-Hathaway-Academy-Final-PDF
Please find below the link to the school and college performance tables and The Hathaway Academy school's performance tables page:
https://www.gov.uk/school-performance-tables
https://www.compare-school-performance.service.gov.uk/school/139578/the-hathaway-academy/secondary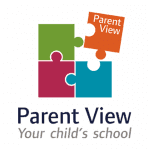 Parent View allows parents to have their say to Ofsted about how their child's school is performing. We welcome comments from parents about our successes and areas for improvement.
Please click the link below to view the Hathaway Academy Ofsted reports