The Academy has a local Academy Committee whose role is to:
help the Academy to set high standards by planning for the Academy's future and setting targets for Academy improvement, to keep the pressure up on Academy improvement and to be a critical friend to the Academy, offering support and advice to help the Academy respond to the needs of parents and the community and make the Academy accountable to the public for what it does and to work with the Academy on planning, developing policies and keeping the Academy under review, to exercise its responsibilities and powers in partnership with the Principal and staff and to not intervene in the day-to-day management of the school unless there are weaknesses in the school, when it then has a duty to take action.
Governors Business Interests 2020 – 2021
Governors-Attendance-2020-2021.pdf
The Local Academy Committee
Miss Fatima Rodrigues Principal
Pen Portraits
Mr Stephen Sweeting – Chair of Local Academy Committee
Safeguarding, Leadership & Management, SEND and Health & Safety Link Governor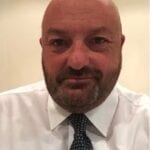 I am the Chair of Local Academy Committee having been a Community Governor at Hathaway Academy for several years.  I am also a member of the School Forum for Thurrock, committee member of my local Scout Group as Treasurer and recently became a governor of a local Primary Academy.  My personal background is based around Human Resources and Executive support and administration.
I have lived in Thurrock all my life and have seen the area grow and understand all the new opportunities this has provided but also understand the problems this presents us as well.
I believe passionately that the best way we can ensure our students can face these challenges is to have the best education we can provide.  At the Hathaway Academy we believe that this does not mean an education based purely on academic achievement but to develop our students to be well rounded in life skills as well.
My aim, and that of my fellow governors is to ensure that we work closely with the Academy in helping them achieve well-educated and developed young people.
The Chair of Governors can be contacted via letter at the Academy address.
The Hathaway Academy, Hathaway Road, Grays RM17 5LL
Mr Nick Trencher – Vice Chair of Local Academy Committee
Personal Development, Behaviour & Attitudes Link Governor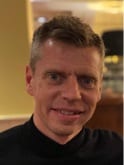 I have the role of Vice Chair of Local Academy Committee for Hathaway Academy.
I have 30 years experience in Industry and 20 years of that in my current role. I am General Manager for DSV Road Limited, one of the world's largest Logistics companies. My role has responsibility for the UK Distribution and Warehouse network which comprises 7 depots around the country and typically 300+ trucks per day on the road completing collections and deliveries on behalf of our customers. I have responsibility for operational quality, governance compliance, health and safety of our staff and their working environment. I work with a management team that ensures we are always fully compliant.
This business environment has enabled me to gain a significant amount of experience which enables me to support the Academy as part of the governing body.
I am the father of 2 boys who have both attended the Academy and I am proud of the education they have received. I am committed to helping the Academy achieve the highest standard of education for all of their pupils.
In my spare time I am more than likely going to be running – which I do a lot. As a keen member of Thurrock Harriers, it enables me to train regularly and participate in many local running events, from the local parkrun up to marathon.
Ms Stacy Armstrong – Community Governor
SEND and Quality of Education Link Governor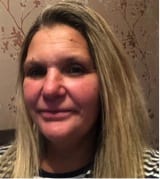 I was appointed Parent Governor in 2016 when my son was in year 8. I enjoyed an active role on the Committee and enjoyed my time in the Academy liaising with staff and pupils. I was appointed as a Community Governor in 2020.
I have lived in Thurrock for 21 years, raising four children in the process. I have a degree in Education which offers me a broad knowledge of practices around the education system. I have a particular interest in SEND and disadvantaged pupils and strive to ensure that all children receive the education necessary for positive outcomes.
Mrs Lisa McGregor – Parent Governor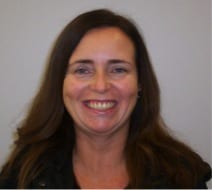 I am a married mother of two children aged 14 and 11. My daughter attends Grays Convent School for girls, and my son has recently started his high school journey with Hathaway Academy. I am and have always been dedicated to my children's welfare and education, assisting appropriately and responsibly with homework and events such as open days and school trips. I have also acted as Secretary on the Parents Association at my son's primary school where I organised a lot of events and reached out to local businesses for donations. This also meant I interacted with the staff at the school a great deal especially the senior staff members. The enthusiasm I have for assisting where possible is genuine, as I believe this represents a good role model to my children and indeed their friends.
I currently work for KPMG (London) as an Assistant Manager where I have spent the last 18 years. My role is to ensure the regulatory processes, finance management and controls are adhered to, but challenging where there may be a breach to the policy. My work consists of a large network of colleagues to which I am in consistent dialogue. This role allows me to work two days per week from home, this flexibility provides benefit to my work life balance. My employer actively encourages staff to take an interest in volunteering for such roles and allocate us a number of hours per year for this and so I will have no trouble in acting in the governor role alongside work/personal commitments.
I believe in my own abilities to be a good Parent School Governor, I am committed to any training required to excel in this role whilst working with others in challenging when and where necessary the school on certain subjects / projects.   I am passionate about the School in delivering the best results and outcome in every instance, whilst enthusiastically collecting views from others that would progress the School further.   Giving children the best education and learning environment possible would be at the heart of every decision made and put forward, which said, I am convinced my tenure in this role would elevate the School and its pupils greatly.
Mrs Michelle Daniels – Parent Governor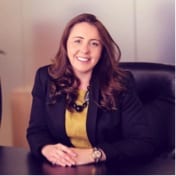 As Group Head of Marketing at a London-based Real Estate Investment Trust, I work with stakeholders and communities across the UK and Europe, and part of my role is creating opportunities for land owners to support and engage with local schools, community groups and government authorities.
As a Parent Governor for The Hathaway Academy, I am keen to use my skill set and experience to provide strategic support the school in setting high standards both in terms of education and the school environment, planning for the future, and encouraging and fostering strong relationships with all stakeholders, including parents and the wider local community.  This includes seeking opportunities to unlock potential support and funding from the local economy.
Like most parents, my child's future is of the utmost importance to me, and, and as Parent Governor, I will aim to represent the views and opinions of parents when considering plans and decisions being taken.  I believe my professional skills and experience can positively impact the Hathaway Academy, helping the school and its pupils to achieve their goals and aspirations, ensuring our children get the very best start in the next stage of their lives, whether that be in further education or in the workplace.
Mrs Victoria Hopkins – Teacher Governor
Quality of Education Link Governors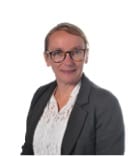 I have been  the Co-ordinator of Humanities and Modern Foreign Languages at The Hathaway Academy since January 2016 and am the current staff representative on the governing body. I also teach Science and run the Duke of Edinburgh Award scheme for the Academy.
In my spare time I enjoy training for triathlons and spending as much time in the outdoors as possible! In the holidays I also like to travel and explore the culture in cities all over the world.
Mrs Amber Fitch Clerk
https://www.academytransformationtrust.co.uk/about-us/company-information/
Please click the link below to access the Academy Transformation Trust governance page.
https://www.academytransformationtrust.co.uk/about-us/governance/